Born from ashes – Li Linzuo
Murals are the art that can best shoulder social responsibility and the mission of the times. Several generations of muralists in New China, Wei Lu and Lanlu, have made great achievements in promoting the development of mural art and have made contributions that should be remembered. The Chinese Mural Society will open a column since October 2022, and push feature articles one after another to introduce my country's outstanding mural art masters and famous artists to all walks of life.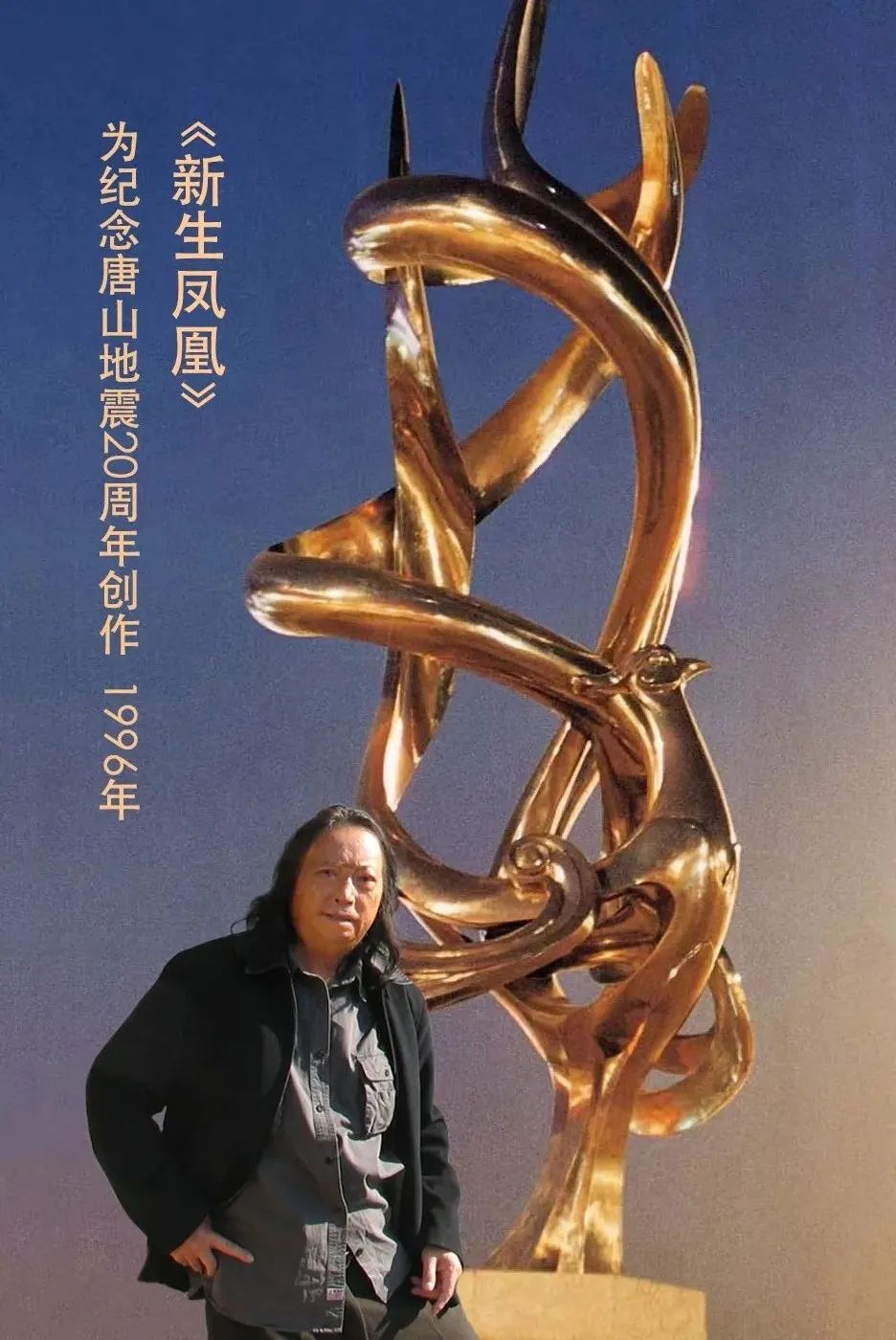 Li Linpecking
Male, ancestral home in Shandong Plain. Born in 1949. In 1981, he graduated from the Mural Painting Department of the Central Academy of Fine Arts. Professor of the Central Academy of Fine Arts, Honorary President of the Chinese Mural Society. He has served successively as president of China Mural Society, member of Mural Art Committee of China Artists Association, director of Beijing Artists Association Sculpture Art Committee, deputy director of Mural Painting Department of Central Academy of Fine Arts, director of the second studio, and representative of the 8th Congress of China Federation of Literary and Art Circles.
Excerpted from the preface of "Li Linzuo – Murals. Sculptures. Environmental Art"
I liked painting since I was a child, but I never dreamed of going to the Academy of Fine Arts to study painting, let alone become an artist. The Cultural Revolution interrupted my education. I worked in a steel mill for 6 years. During that time, my life was very difficult, but it also deeply affected me. Sometimes I go to work three shifts, cast ingots…, because during this experience, I remember a line of dialogue in the movie at that time: "Being with simple people can purify the soul".
I don't want to waste my spare time and start practicing painting. In 1969, teacher Tong Jiwu from the first division began to guide me in sketching and oil painting. I am very fortunate to have such an enlightened teacher, who guided me from a second knife with no formal training in painting to the right path. In 1971, my oil painting "Workshop" participated in the Beijing Art Exhibition and was rated as an excellent work. Without the guidance and help of Teacher Tong, this painting would be unimaginable.
In 1974, I was fortunate enough to be the only one in Beijing to participate in the advanced study class of the Academy of Fine Arts, which had been interrupted for ten years. (There are seven students in this class, and there is a strong teaching lineup mainly composed of Hou Yimin, Jin Shangyi, Pan Shixun and other teachers.)
Before entering the Academy of Fine Arts, Mr. Zhang Songnan, Mr. He Baosen, and Mr. Zhao Dapeng and Mr. Wang Shaojun all taught and mentored me. In those years, I still cherished the opportunity to study very much. They were both teachers and friends.
I was doomed. During my internship in a steel mill, I couldn't escape burns. In the ward of No. 301 hospital, my brother told me that Mr. Hou said that Li Lin's eye was not damaged, and his right hand was not damaged. This is a deep understanding and expectation.
There is a saying: artists should continue to live in this world by their own works, I think there is a certain reason. Over the years, I have done some works. When I compiled them into a book today, I thought of my teachers. Without their teaching and help, I am afraid I would not be where I am today, and I feel grateful.
Excerpt from "Li Linzuo – Murals. Sculptures. Environmental Art" Preface
Text: Hou Yimin
I always like to say that "mural painting is the art of the strong", because the creation of murals requires the integration of various talents to adapt to the various topics raised by a specific environment. It is necessary to have the ability to control complex compositions, to be familiar with the craftsmanship of different materials, and to be good at organizing construction, as well as public relations and socializing… In these aspects, Li Linpeg can always use his flexible design mind, extensive learning and hard work. The spirit of self-learning, constantly breaking through their own limitations and creating new works.
One of his characteristics in art lies in his daring to confront hardships and venture into areas he did not understand before. In terms of artistic style, he focuses on the combination of traditional culture and modernity. The language symbols provided by traditional Chinese culture, which he is passionate about, can always be integrated with designs with strong modernity. It is this ability that makes the Han-style relief stone pillars, the "Clouds and Water" murals, and the wood carvings "Clouds, Mountains, Water, and Trees" designed by him for the Asian Games Village Continental Hotel in 1990 have very successful artistic effects.
Previously, Li Linpeg's large-scale woodcarving mural "Silk Road on Land and Sea" (in cooperation with Lin Fan), with its rich Tang-style composition and superb woodcarving skills, has become a masterpiece of modern mural creation. During the production process, Li Linpecker learned traditional woodcarving techniques, learned woodcarving skills from woodcarving masters in Jiangnan, and formed his own relief style.
Shenzhen Window of the World relief works: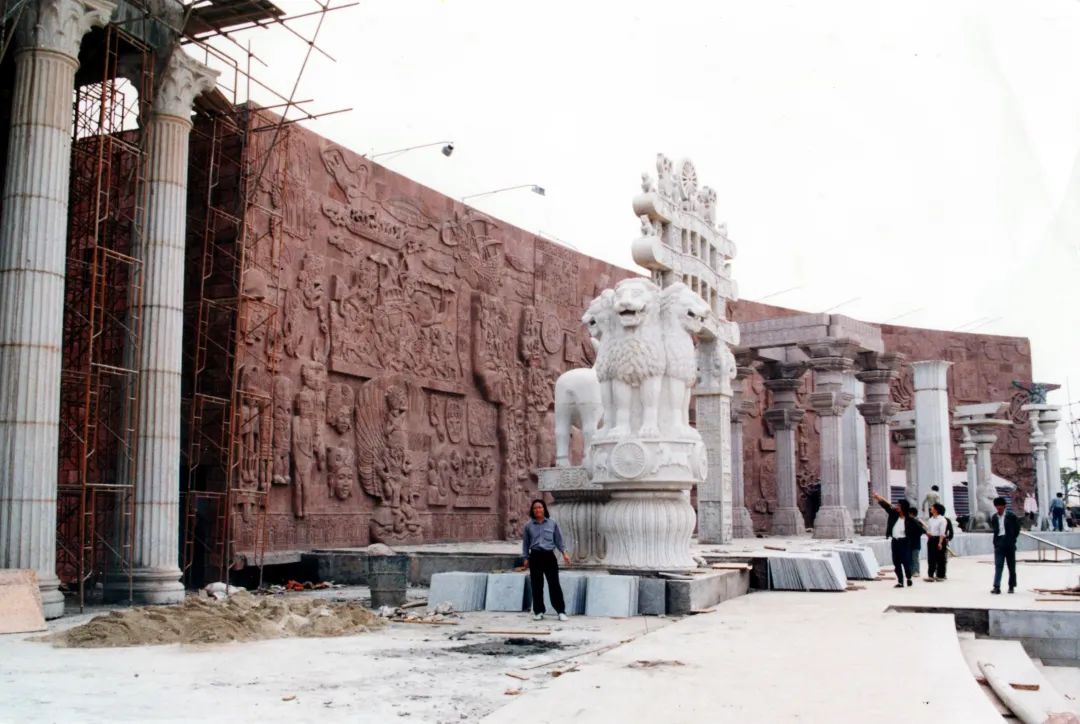 Hou Yimin, Li Linpecking Design
Won the highest award in the design category of the 9th National Art Exhibition,
Level 5 Best Project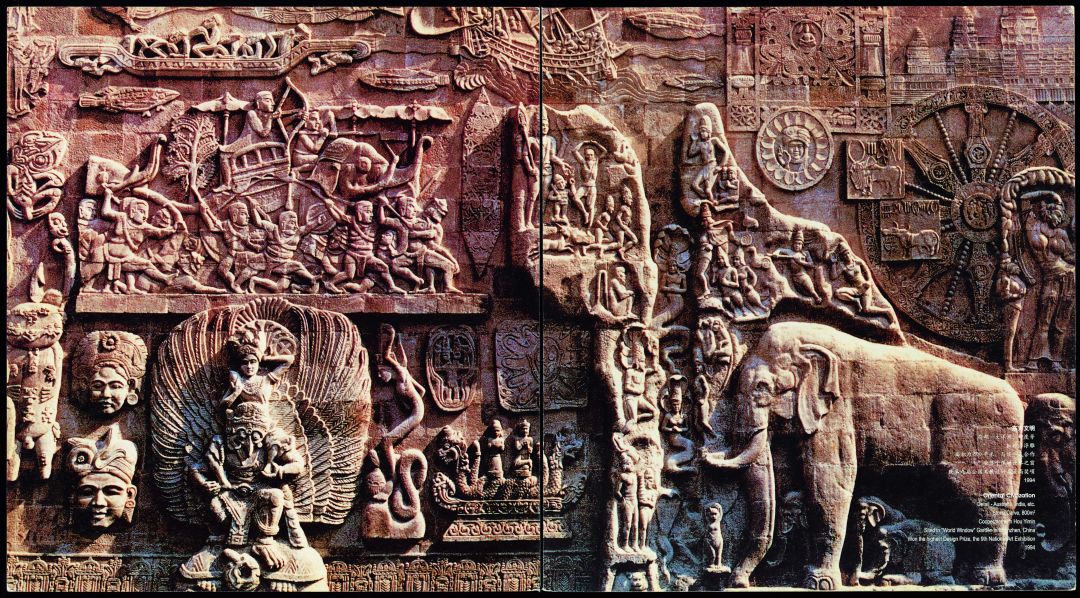 (local)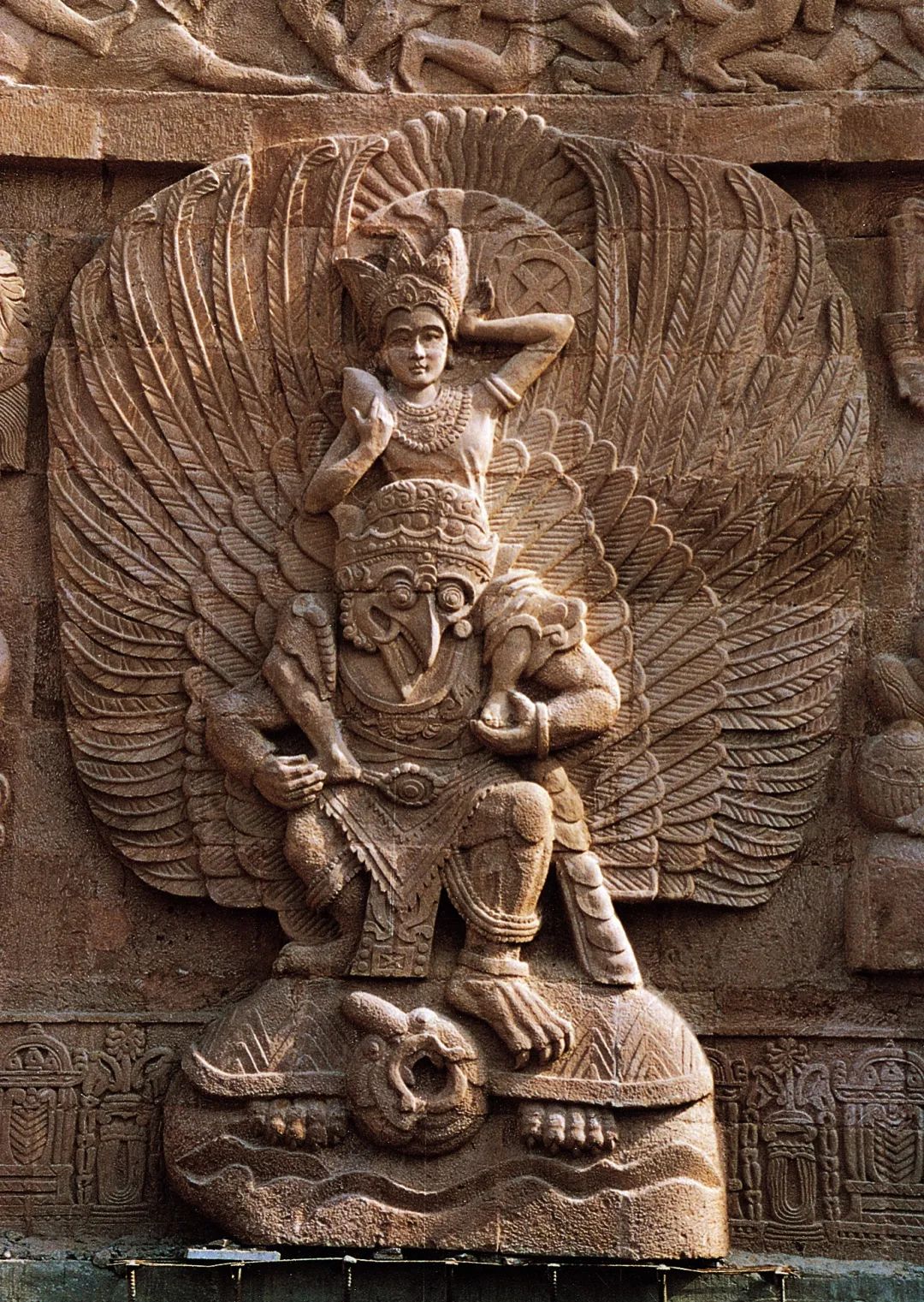 (local)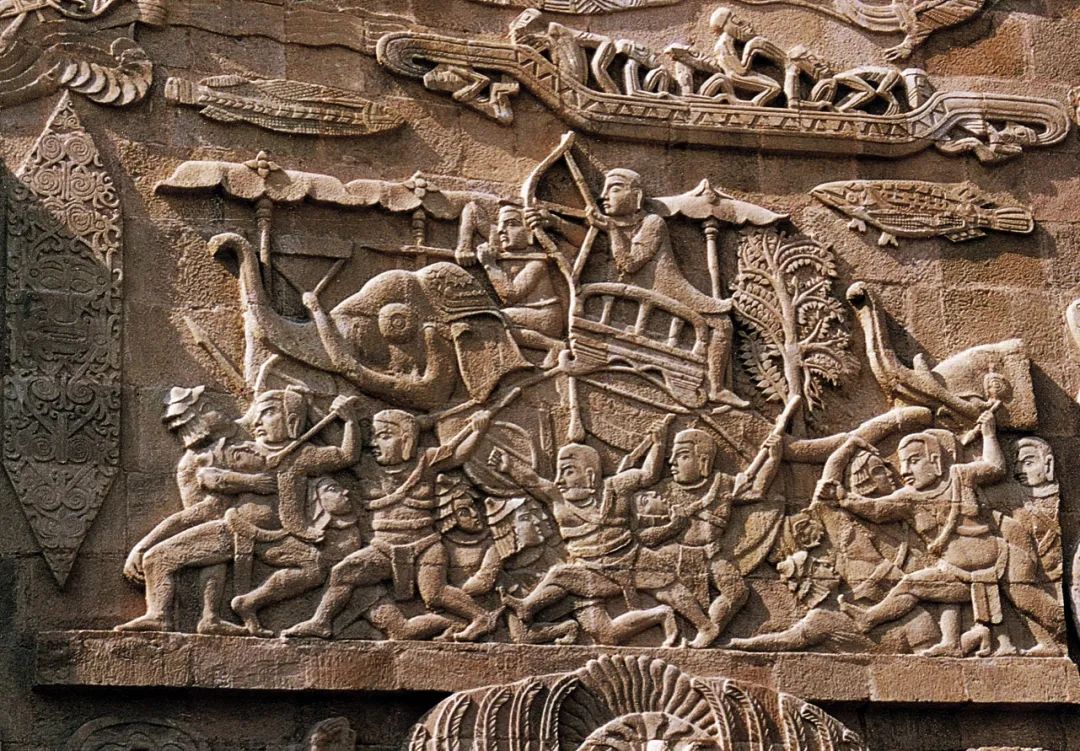 (local)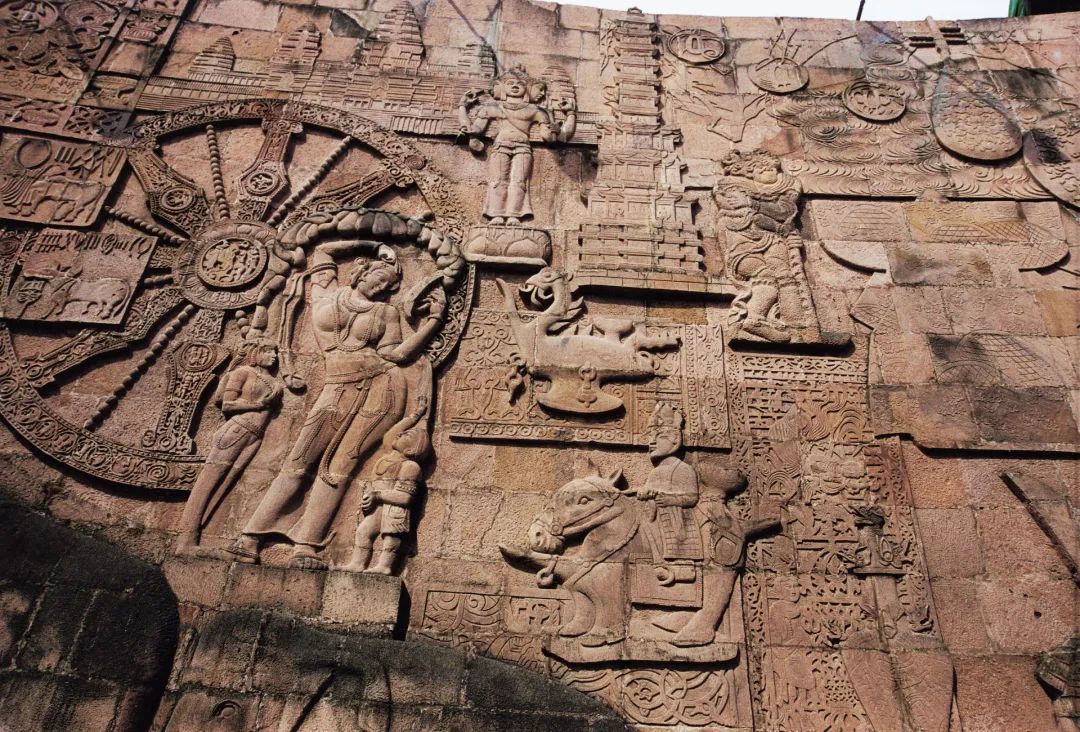 (local)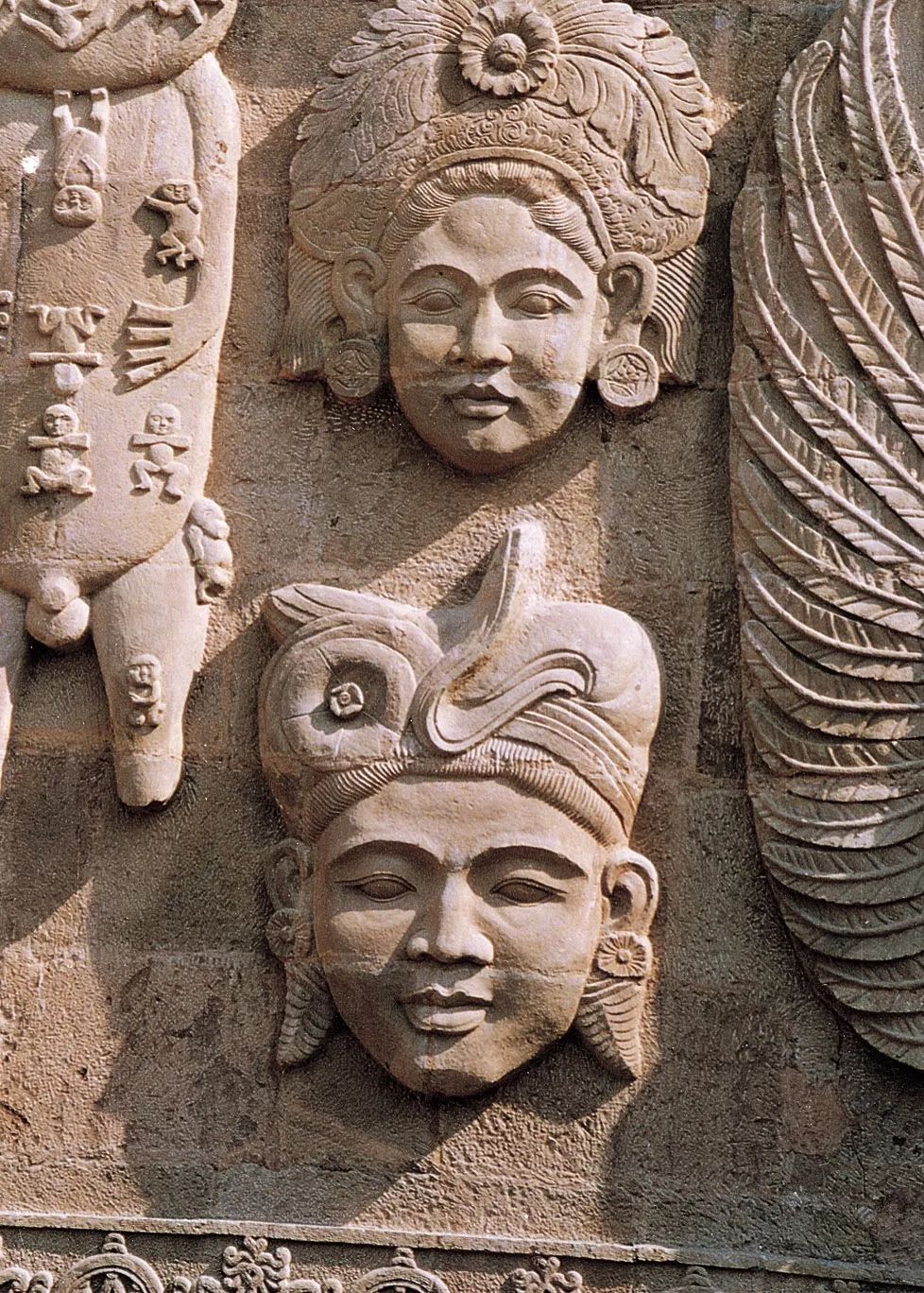 (local)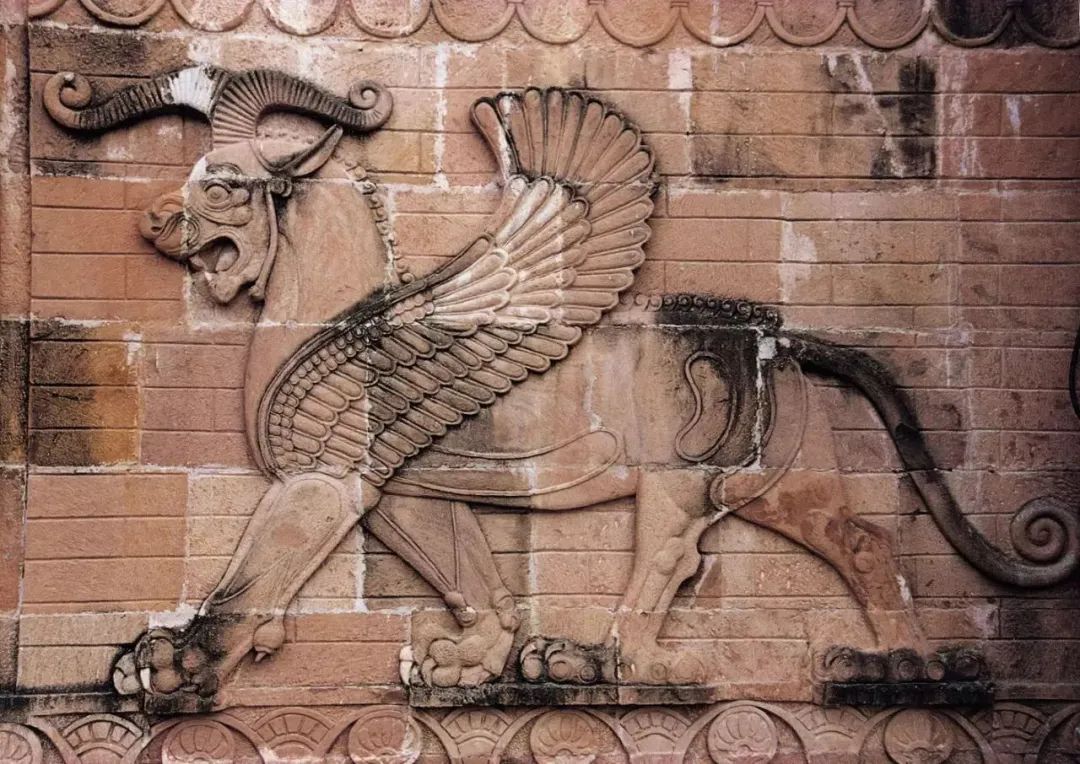 (local)
The main authors of "Oriental Civilization" are Mr. Hou Yimin and Mr. Li Linpecker from the Central Academy of Fine Arts. This mural wall has become the most artistic masterpiece of "Window to the World". It has a strict structure and exquisite shape, and its huge arc-shaped wall symbolizes the lofty friendship of the reunion and juxtaposition of human civilizations. .
Installation drawing of "Oriental Civilization"
Hou Yimin and Li Linpecking at the construction site
Li Linpecking at the construction site
The lobby of the Ministry of Foreign Affairs of the People's Republic of China
Relief works in the welcome hall :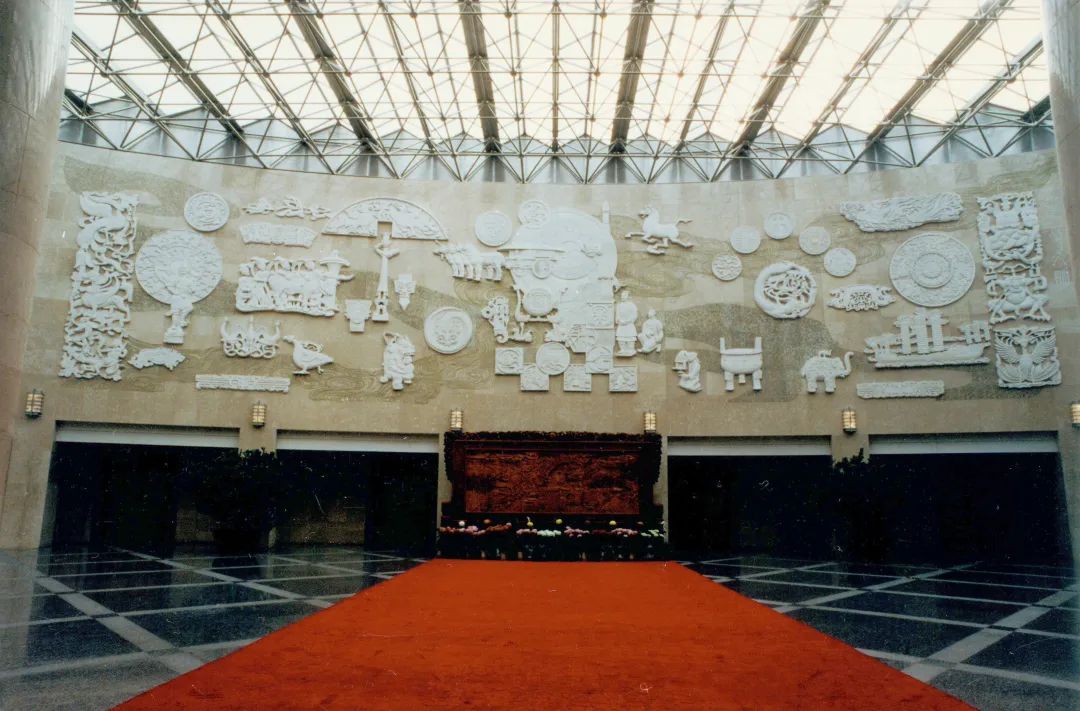 white marble

1997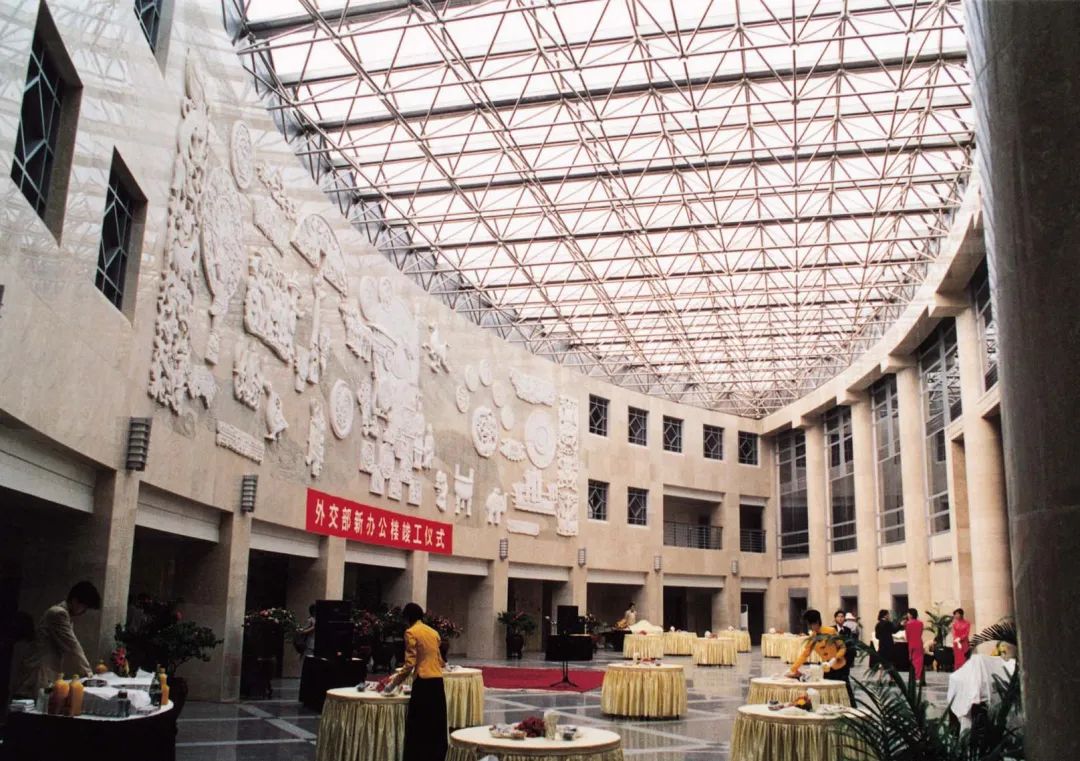 (environmental map)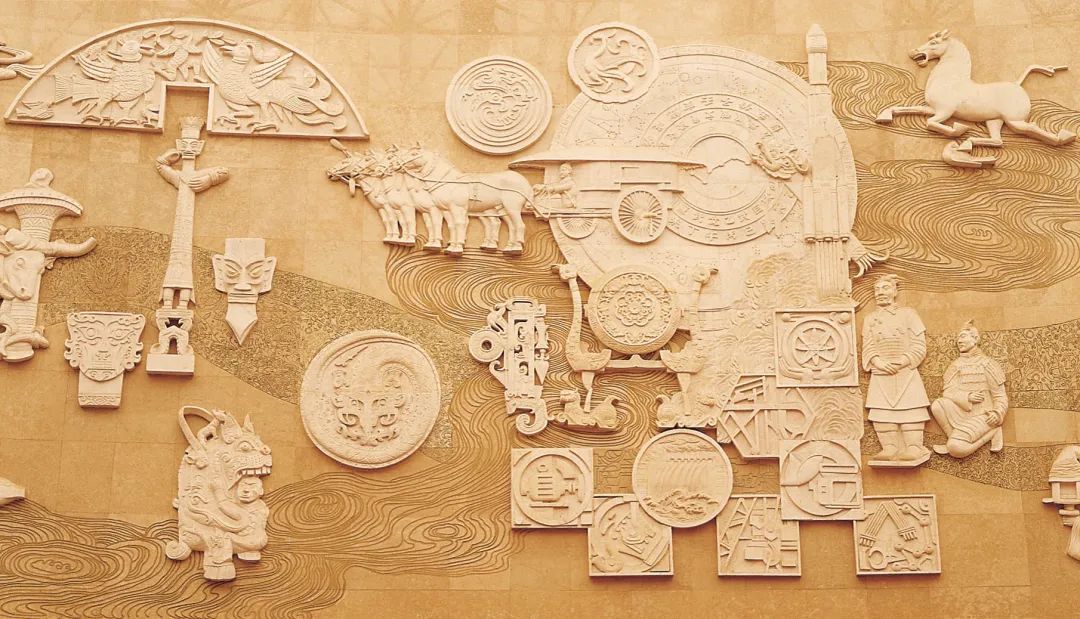 (local)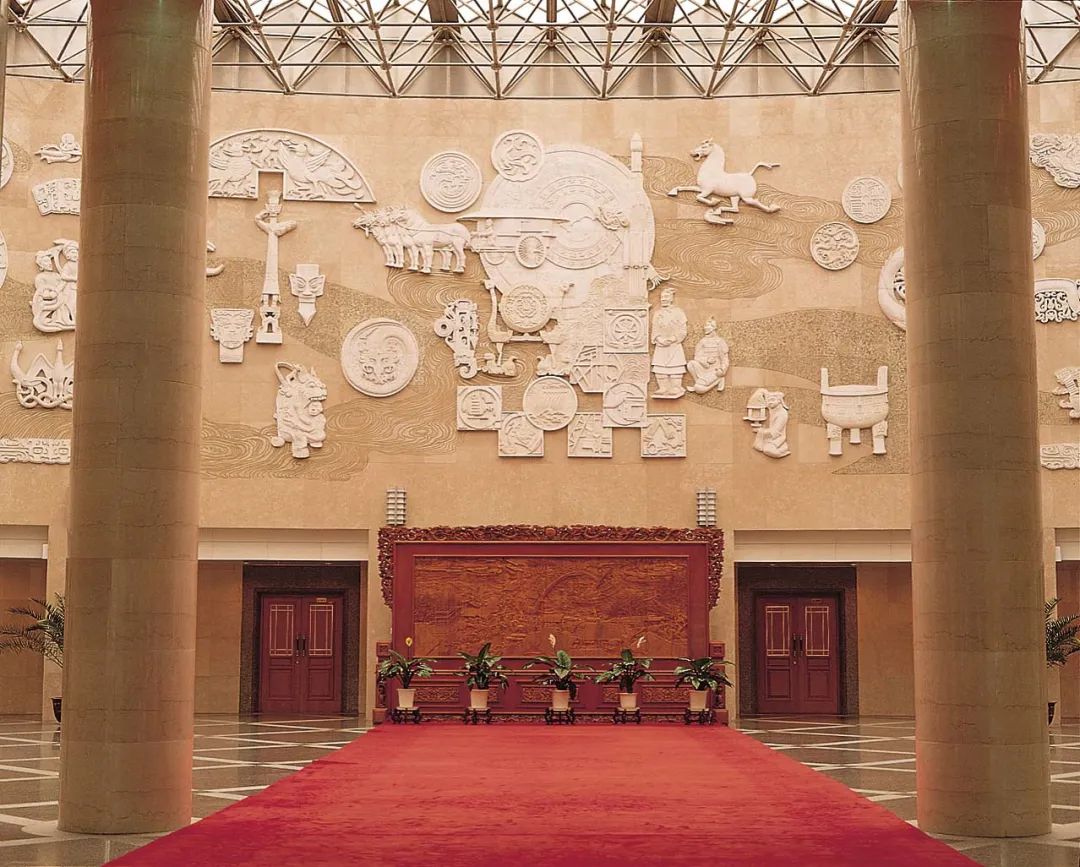 (environment and local)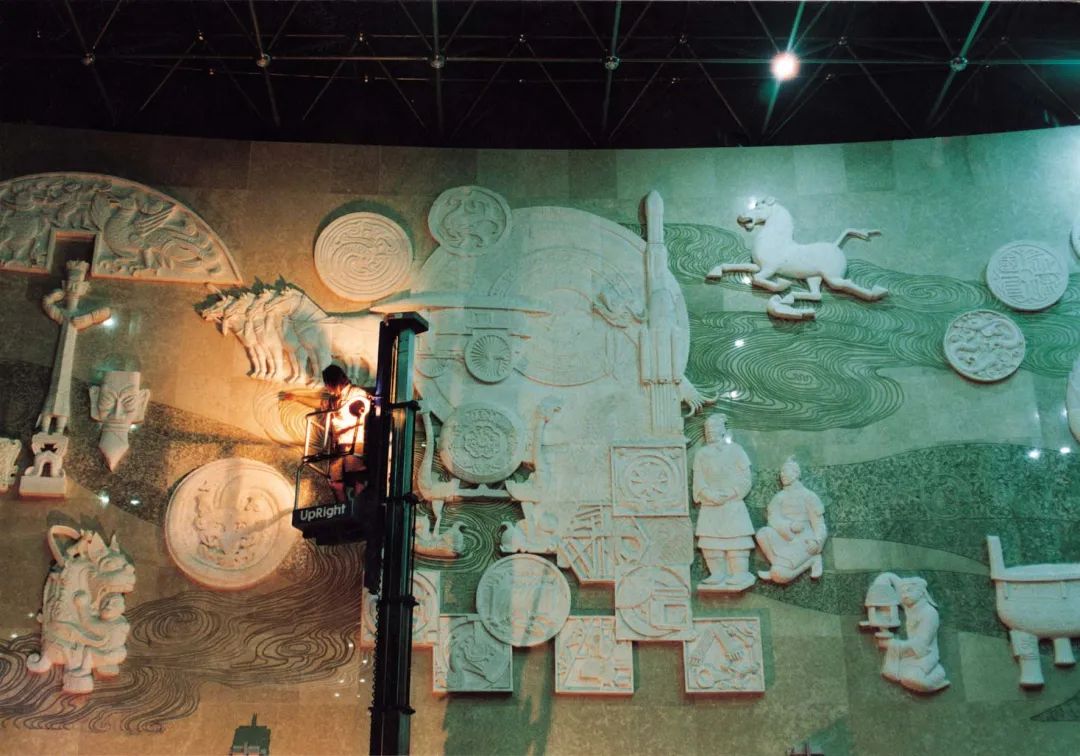 Li Linpecking at the scene
Jingcuo Coal Mine Victims Memorial Hall
Relief Monument: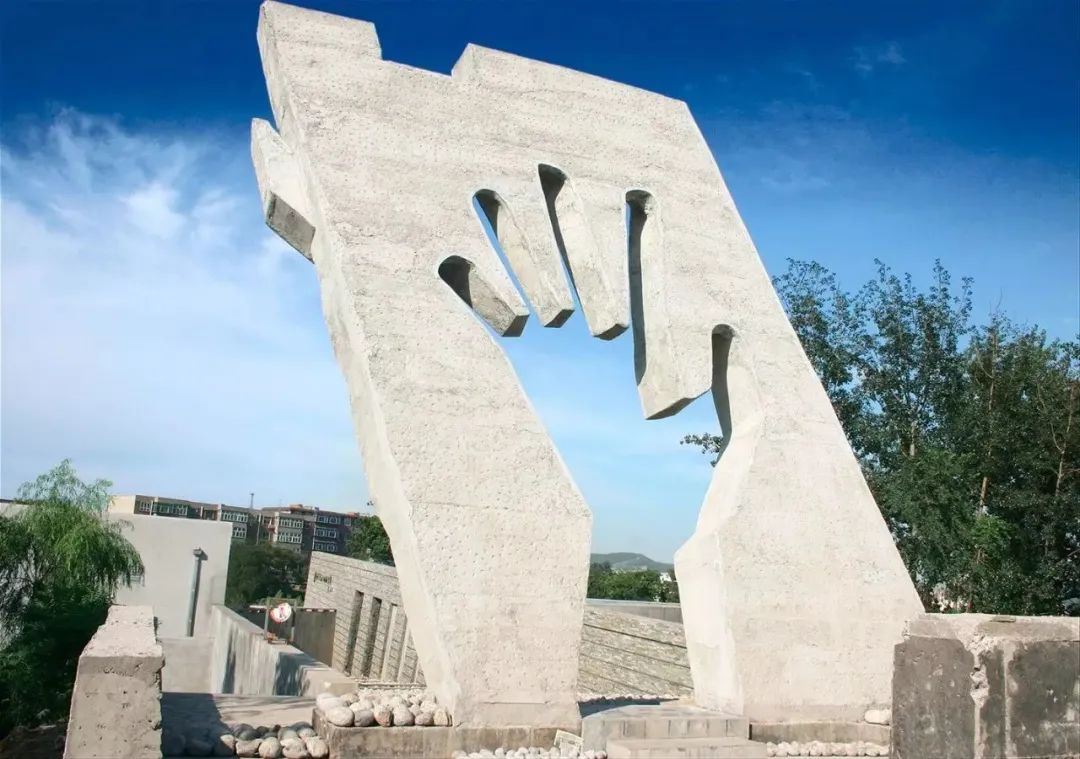 Jingkui Coal Mine in Shijiazhuang, Hebei

year 2002
(local)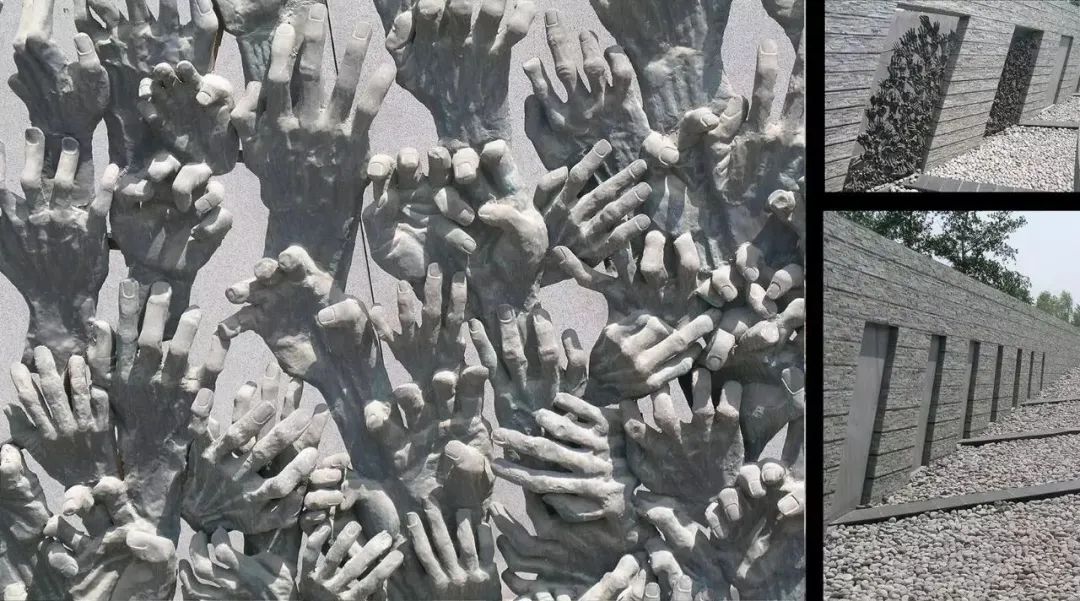 (local)
OCT East Shenzhen
Public Art Landscape Works: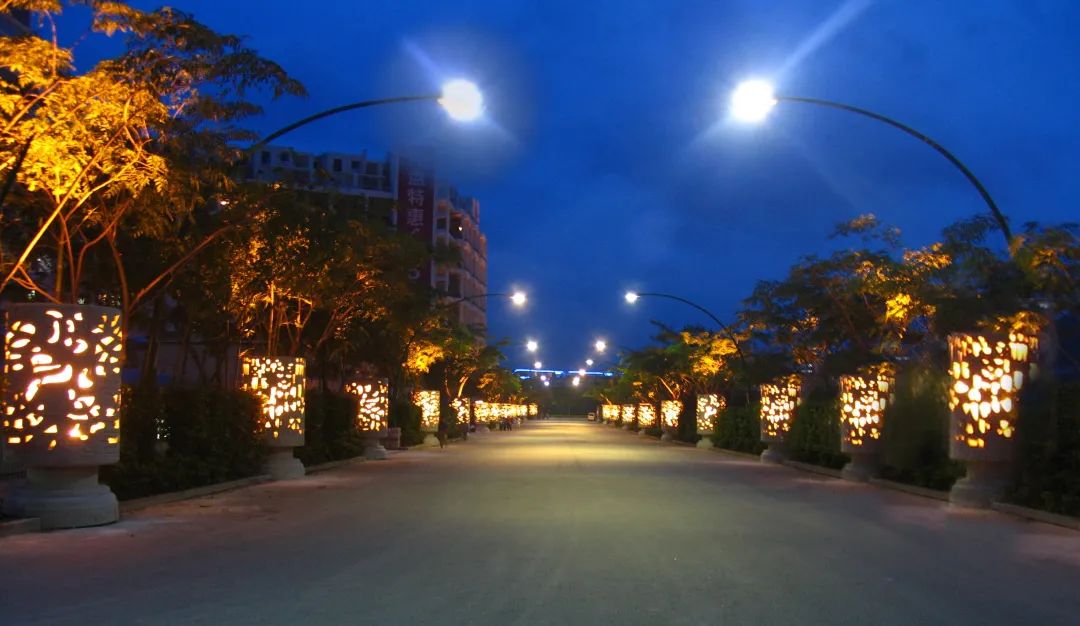 hollow stone lamp post

Located at the entrance of OCT

3.5 meters high and 1.8 meters in diameter

year 2006
(environment and local)

Located in Tea Valley Scenic Area

Works of the 12th National Art Exhibition
Located in the Grand Canyon Scenic Area
Li Linpecking at the construction site
Located in the scenic town of Interlaken
Chinese Embassy in Kazakhstan
Mural works:

"One Belt, One Road, Hand in Hand to Realize Dreams"
Material: acrylic, mineral rock color, wood carving
Author: Li Linpei, Li Qing Inscription: Fan Di'an
Main painting: Wang Guoyong
Participated in the drawing: Chen Yaqiu, Zhang Ning, Zhao Xu
Venue: Chinese Embassy in Kazakhstan
(recommended for landscape viewing)
Song of Steel: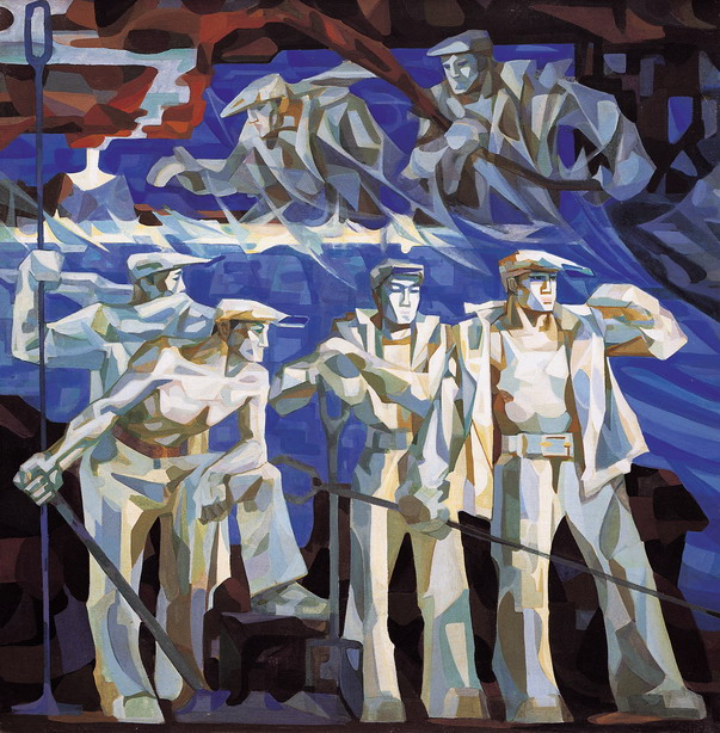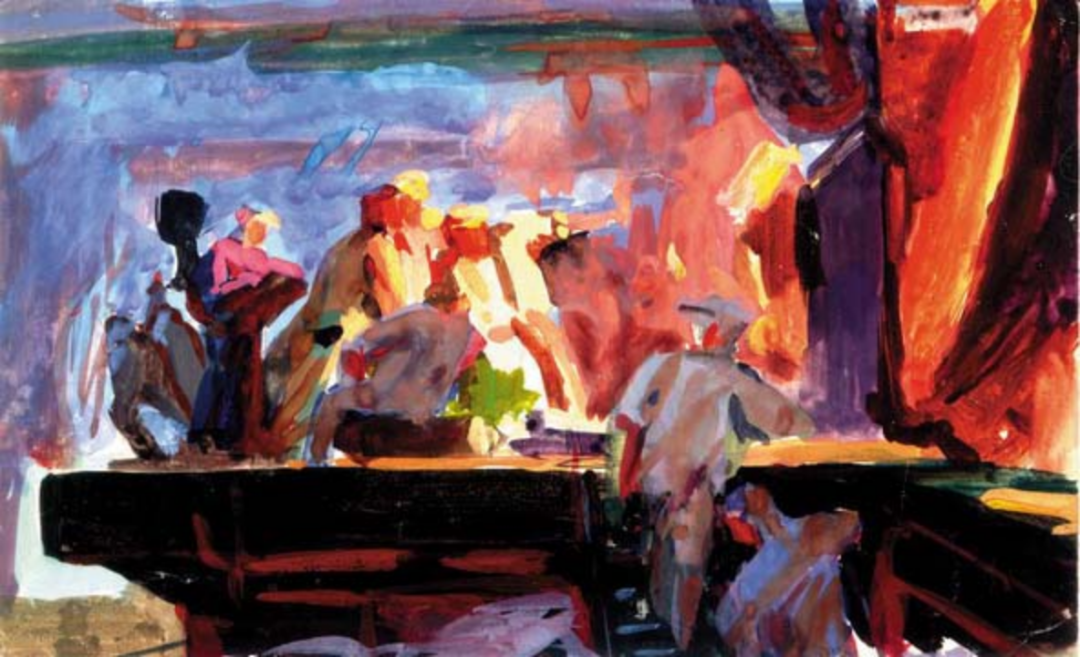 Excerpt from "Holy Sheep Painting and Calligraphy Academy"
public account
"Li Linzuo: Immortal Monument, Creator of Brilliant Art"
Art has been profound and mysterious since ancient times. It is rare to be able to take the essence and perceive the excellent creators in the heart. Li Linpeg is the great creator who is in the future, and the art has given him the spirit of self-improvement. Under the tempering of life and death, art lights up his life and endows him with infinite artistic creation. endless power.
On December 13, 1976, due to an accident in the steel furnace of the steel mill, the accident caused severe burns on part of the body, and even both ears were mutilated, and the left arm was almost amputated. Lying on the sick bed for three years, facing the scars on the face in the mirror, I spent one long dark night sadly. The harsh physical and mental situation really caused me to suffer pain and torture that ordinary people can hardly feel. He also tempered himself unexpectedly.
Li Linpecker (the latter in the middle)

In 1974, he participated in a seven-person oil painting creation workshop at the Central Academy of Fine Arts.

Shortly after taking this photo of the Great Wall tour, he was burned by molten steel.
In each day's rehabilitation training, Li Linpecker overcomes the burden brought by his body with unimaginable perseverance. Going through unbearable pain, and the only thing that can cheer me up is the moment I pick up the paintbrush! Use your eyes and hands to create your most meaningful life.
Under the persistent pursuit of murals and sculpture art, I have explored and studied art that belongs to China. The ancient Chinese culture, especially the culture of the Han and Tang Dynasties, has endowed me with rich and sufficient nutrition. The influence of culture, I really don't know how my Li Linzuo's artistic path will go down." Many of the works that have revived his artistic wings over the years have also benefited from this.
Asian Games Village Continental Hotel Mural Works

Chinese painting relief stone pillar

The total area is 80 square meters, a total of 6
Continental Hotel is located in a large building on the northwest side of Anhui Bridge. There are six large pillars in the front lobby on the east second floor, and several people can't reach their arms. It was supposed to receive all the news reporters during the Asian Games, but it was delayed due to the failure of the previous construction to meet the design standards.
When Li Linpeg saw these six Optimus Pillars for the first time, his heart was already bleeding. They were supposed to be rough, fit, and powerful, with extraordinary conquest and natural power, showing their unique power. and spirit, but at that time it was so disfigured, standing there as if it had lost its soul, giving me a bloody urge to subvert it.
When designing and creating the Giant Column, I first thought of Houyi, Shennong, Dayu, and Jingwei Bird, and of Nuwa's slashing of big tortoises, extinguishing fires, guiding floods, refining colorful stones day and night to repair the sky, those wonderful myths with oriental colors, Infecting his own heart, a spiritual art picture and outline of courage to dedicate himself and resist evil has emerged in front of his eyes. In order to be full of the characteristics of the Chinese nation, the totems designed should be subtly integrated into the Han and Tang styles, while avoiding blind imitation, injecting a new awareness of the times, and integrating the ancient and the modern.
Pay attention to the real realm, highlight the beauty of charm, and achieve a generation of Chinese "sacred hands"
The momentum must present a healthy and clear, smooth line outline in front of people, and constantly create and break through. It not only has traditional characteristics, but also contains a distinct effect of the times.
Li Linpeg's creations inherit and carry forward the exaggerated, condensed, agile, solemn, and bold artistic features of Han Dynasty murals. ; or the nine days of thunder, the sun and the moon; or on the endless golden river green field, we saw the real giant god, embodying the spirit and belief of the ancient Chinese nation, rising in the vast universe under the immortal fright In between, it is full of vigorous blood and rough feelings, showing the vast years of ancient times. The artistic body carved by the exquisite murals of the Han Dynasty has vivid images and different feelings. The subordinates of the exquisite art, the sleeves are flying, the dancing is agile and vivid; the mighty car formation of the emperor's trip; the magnificent scene of the ancient battlefield; . Such a variety of masterpieces of ancient and modern world creation can only be presented to the world by Li Linpeg, the Chinese nation's "sacred hand of repairing the sky".



Li Linpeg is very grateful to his mother for her silent protection and support, and gave him a natural love for nature, especially for clouds and water. He has gone deep into nature many times, trekking on muddy roads, climbing on mountain roads, just to seek inspiration and traces of the mysterious and profound ancient culture in the Chinese Clouds and Waters.
The mutual assistance and support of friends, assistants, students, and family members have made Li Linpeg's many great design buildings, and it has also shaped a strong and confident person who loves life and loves nature. As a student of the Academy of Fine Arts, Li Linpeg once inspected many places in North China, Northwest China, and Central China. When he first saw stone lions, stone horses, stone statues, and stone tablets unearthed in ancient Luoyang Han tombs, he saw the Han tombs. The clouds and stars depicted, and seeing the grottoes of Yungang, Longmen and Dunhuang are so charming, brilliant and splendid, he felt proud as a Chinese.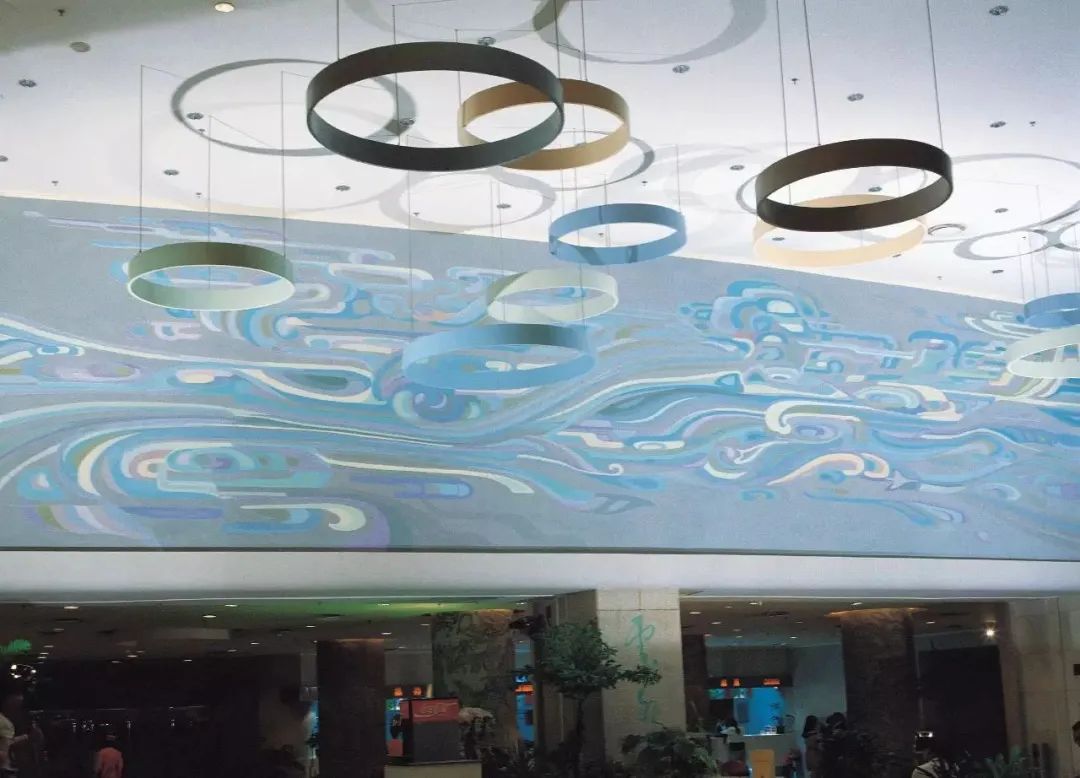 In the great country, Li Linpeek found the ancients' understanding of the cloud and water, perceived its rich connotation, and skillfully used it in the creation of murals. Above, Li Linpecker is composed of traditional moiré and water patterns, comfortable and casual lines, and soft and romantic color blocks. It is so integrated, beautiful and mysterious that Li Linpecker completely endowed "Clouds and Water". The life-like dynamic of the work is also the work of "Clouds and Water", which further sets off the artistic effect of the entire hall design of the "Han Painting Relief Stone Pillars" at that time, making the hall and the six Optimus Pillars like the clouds and waves. Like a fairyland, it is a splendid and colorful ancient and modern world.
Li Linpecker is such a person who continuously creates artistic legends with Chinese character, wisdom and talent. His works integrate the consciousness of the new era and modern concepts, but do not lose the color of Chinese primitive culture, so that People feel the magic contained in Chinese history and culture through the pictures, thus showing the joy and power in the sense of artistic sculpture. It symbolizes struggle, spirit, and the best of Chinese art. Li Linpeg's designs bear witness to one after another artistic miracle belonging to the Chinese nation.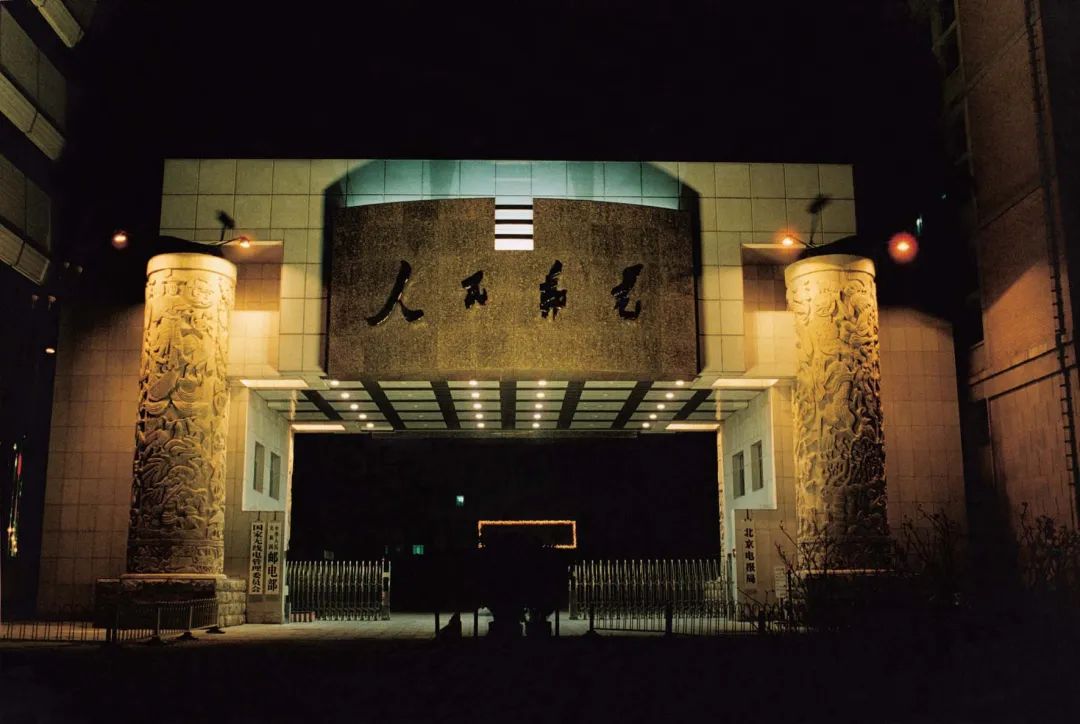 Han style relief column

Located at the gate of the Ministry of Posts and Telecommunications of the People's Republic of China

granite

12 meters high, 3 meters in diameter, a total of 4

year 1996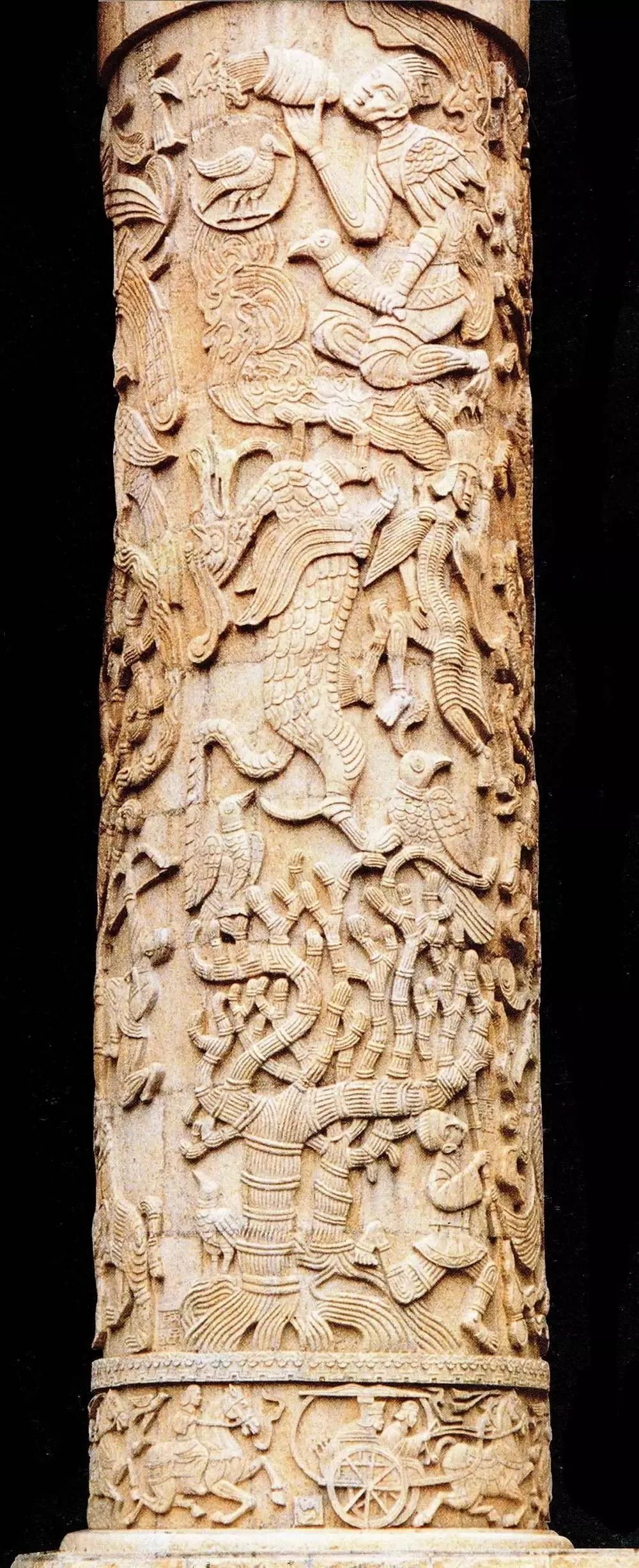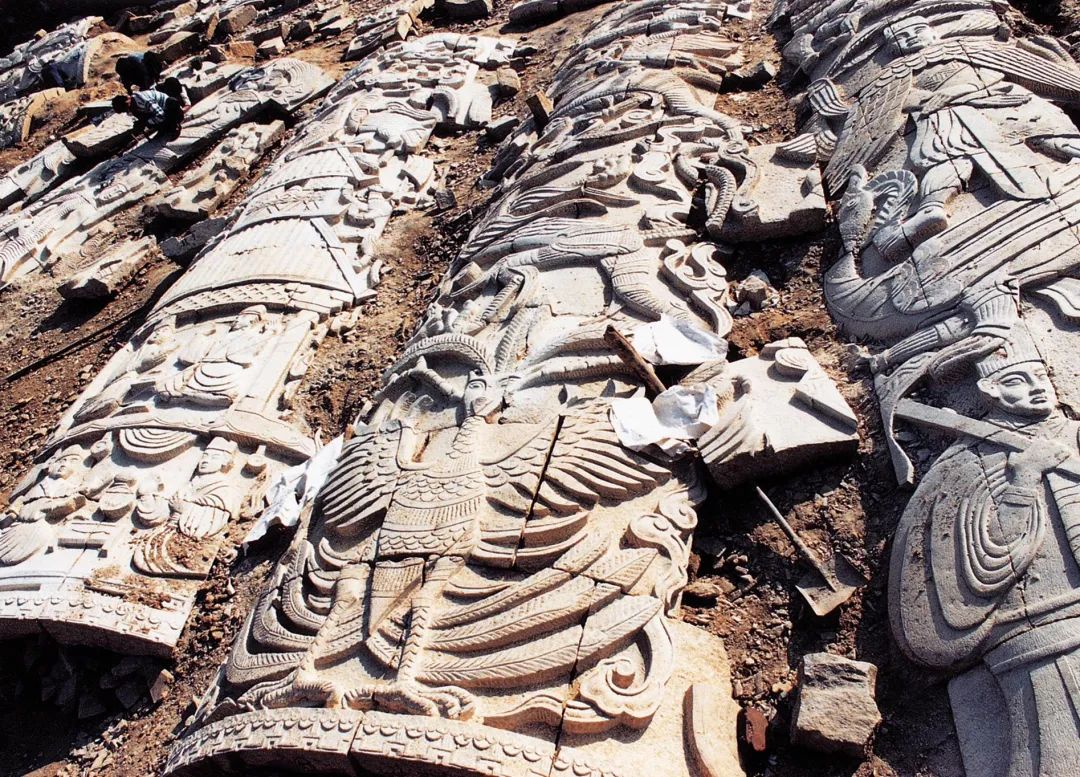 (Construction Site)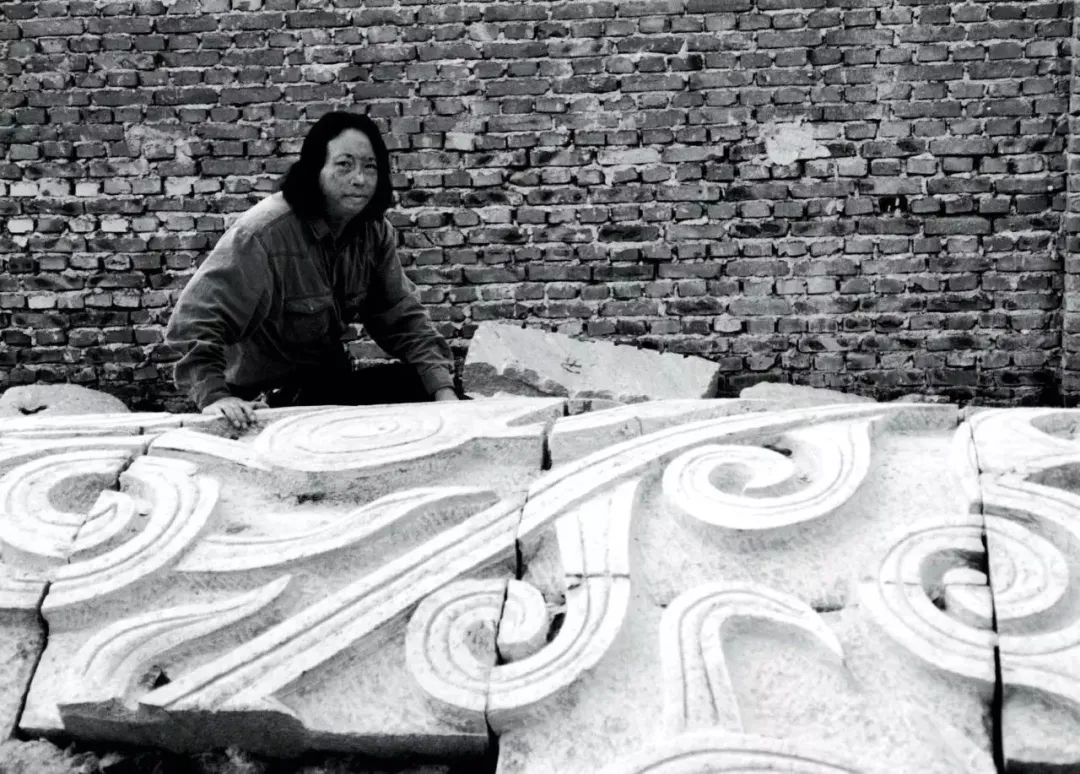 Li Linpecking at the construction site
Garden Decoration Sculpture (Part)

In Zizhuyuan Park, Beijing
Garden Decoration Sculpture (Part)
"New Phoenix"

Stainless steel

Height 14.5m

The main sculpture at Tangshan New Railway Station

Made to commemorate the 20th anniversary of the Tangshan earthquake

year 1996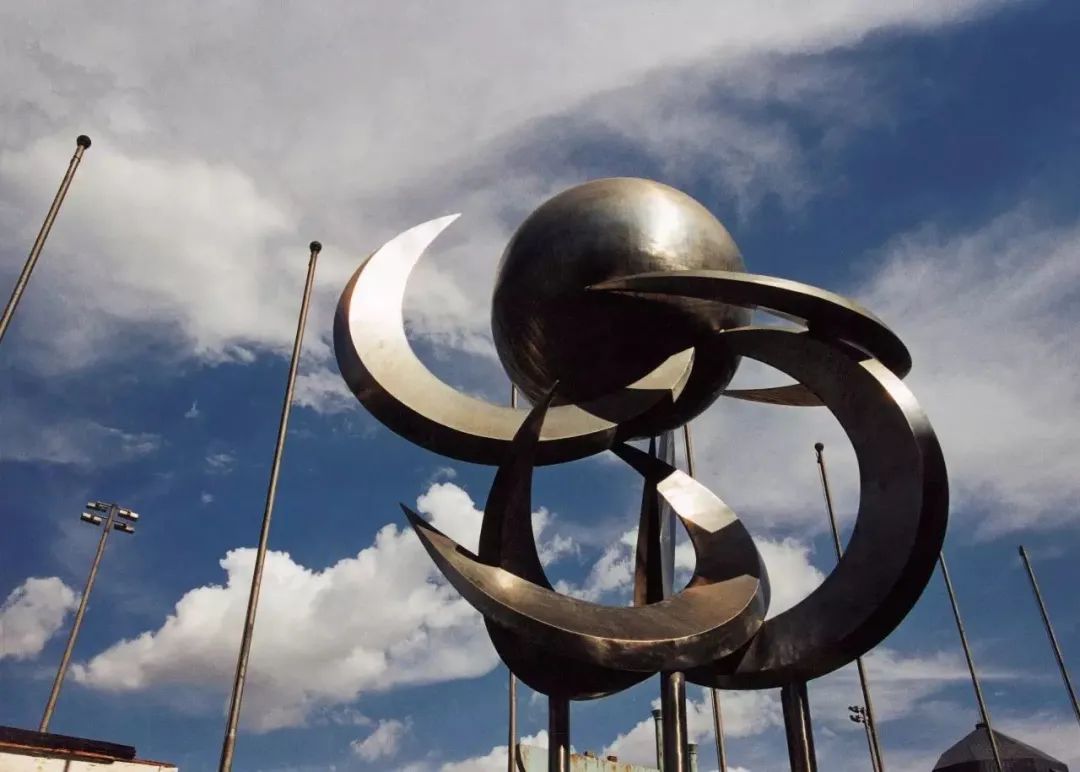 Completion Memorial Sculpture of Lanzhou, Xining and Lhasa Optical Cable Projects

Located at Tanggula Pass, the dividing line between Qinghai and Tibet, at an altitude of 5231 meters
Leaders of the Ministry of Communications of the General Staff and the Ministry of Information Industry of the People's Republic of China
"Mountain High and Water Long"

Located at the gate of Beijing New Times Hotel

granite

3.5mx7.5mx2

1998
(local)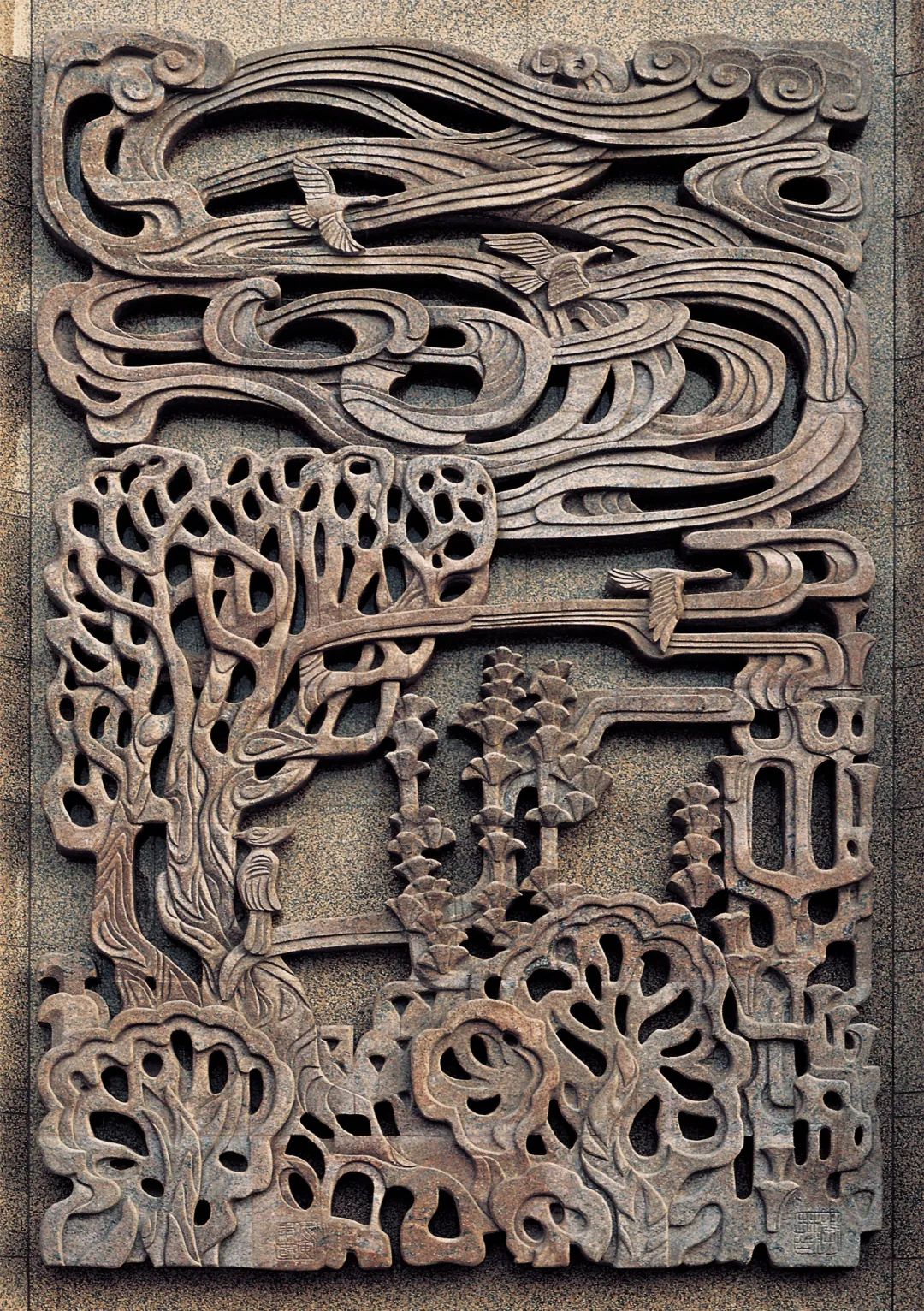 (local)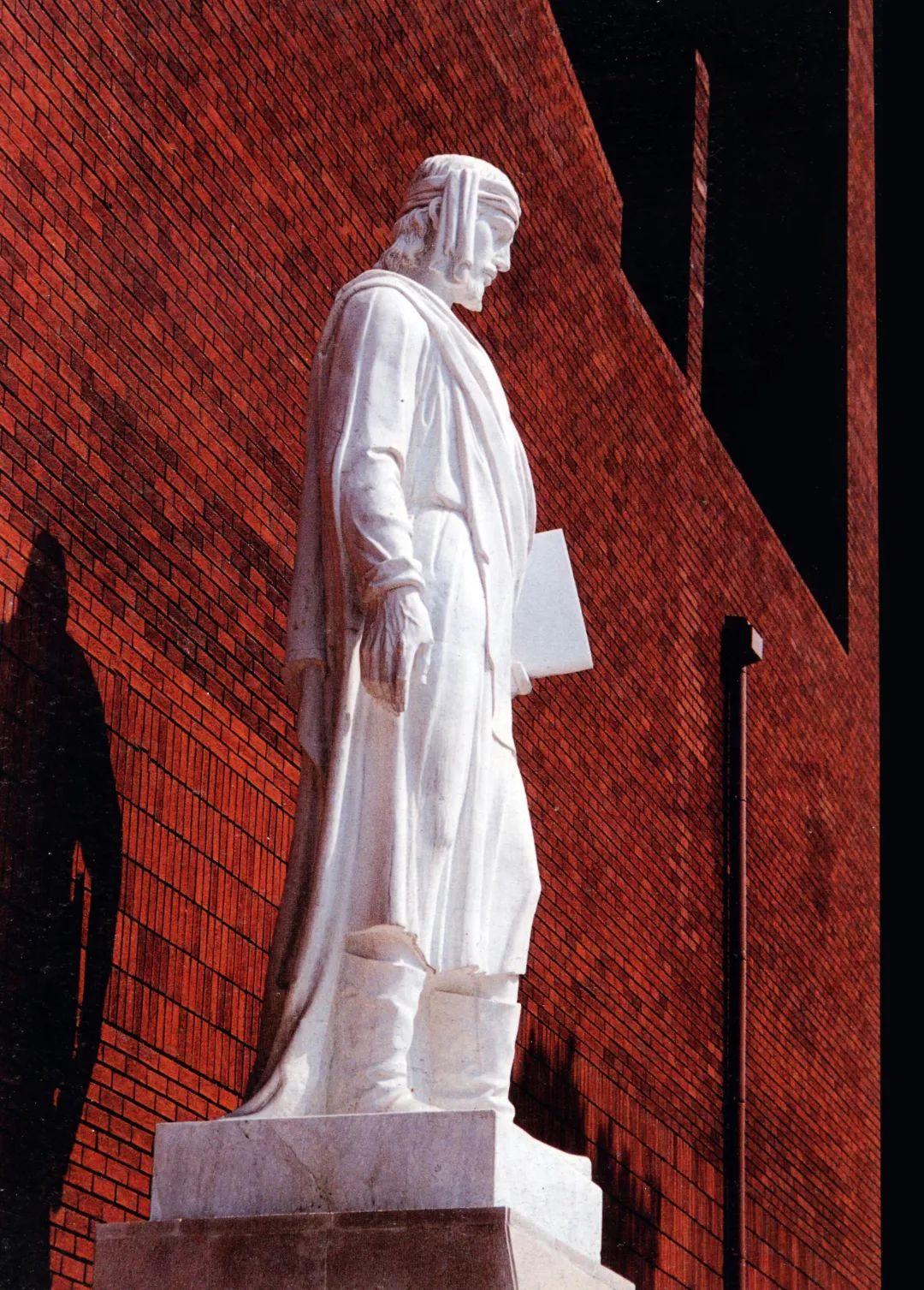 at the Foreign Language Teaching and Research Press
Li Linpecking at the construction site
Located in the lobby of the Chinese Consulate in Karachi, Pakistan
Part of the group sculpture of "Statue of Arhat"

Located in the Tea Valley Scenic Spot of Overseas Chinese Town in the east of Shenzhen

cast copper

2 meters high

year 2006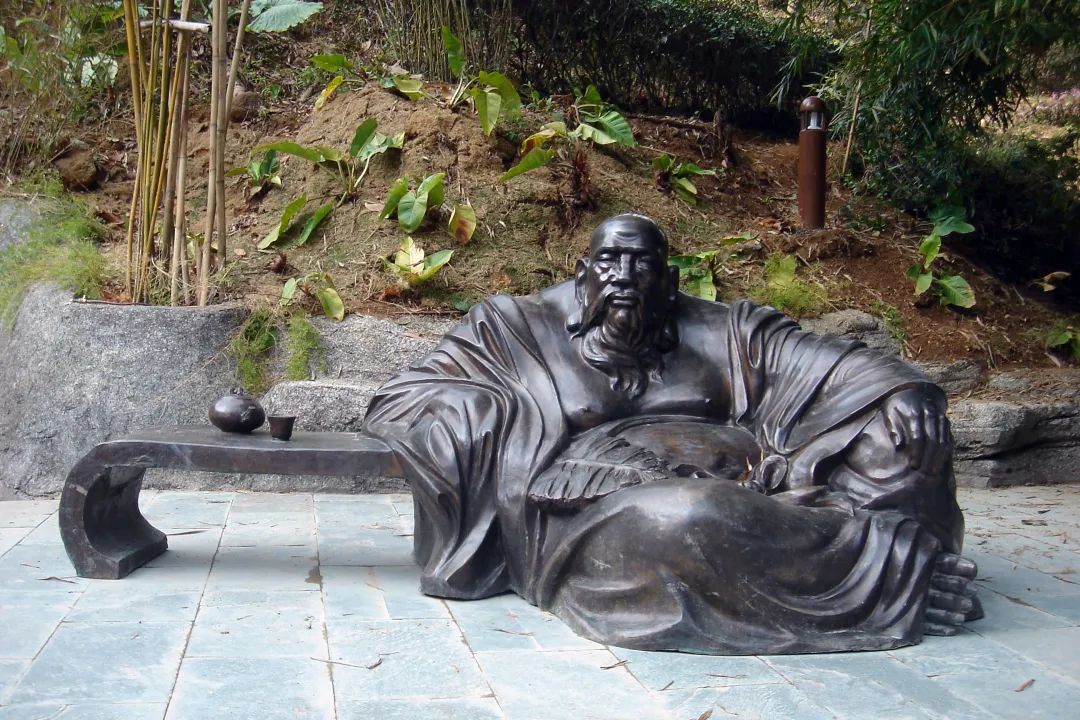 Part of the group sculpture of "Statue of Arhat"
Part of the group sculpture of "Statue of Arhat"
Located in the Tea Valley Scenic Spot of Overseas Chinese Town in the east of Shenzhen
Donated by China Mural Society to the 2008 Beijing Olympic venues
China National Gymnasium VIP Channel Mural Group
A total of four 2008
Art Director: Li Linpeg
Work Donation Ceremony
"Ancient Chinese Sports" live photo

Creator: Hou Yimin

white marble

26.8mx3.3m
Part of "Sacred Fire·Athens-Beijing"

Hand-woven tapestry, white marble

Authors: Li Huaji, Li Linpei

908cmx350cm
Group photo at the scene, from left:

Li Linpeg, Li Huaji, Wang Junli
"Swan Lake"

Mural at Haojiafu Station of Beijing Subway Line 6

high temperature glaze

Assisted creation: Tian Lu, Li Jing

Year 2014
woodcarving, pottery plate
woodcarving, pottery plate
(The signature of the work is confirmed by me, and I am responsible for the relevant intellectual property issues.)